Rooted in the rustic and traditional cowboy theme, ANDES by ASTONS brings the best quality and value-for-money steaks and other western fare to you.
Being halal-certified and MUIS-accredited, ANDES is the answer to the calling of our Muslim friends for scrumptious and affordable steaks and western cuisine in Singapore. An alter-ego of ASTONS Specialities where the menu is almost identical, ANDES uses the same high quality and fresh ingredients to serve up generous portions of food to our customers.
Our main menu consists of a wide selection of steak cuts, chicken and seafood with the majority of main courses served with two side dishes of your choice, cold or hot. At ANDES, you can definitely find something that suits your palate. Great food at great prices with a great atmosphere, what more could you ask for?
May to June 2023
Ribeye Super Combo at only $24.0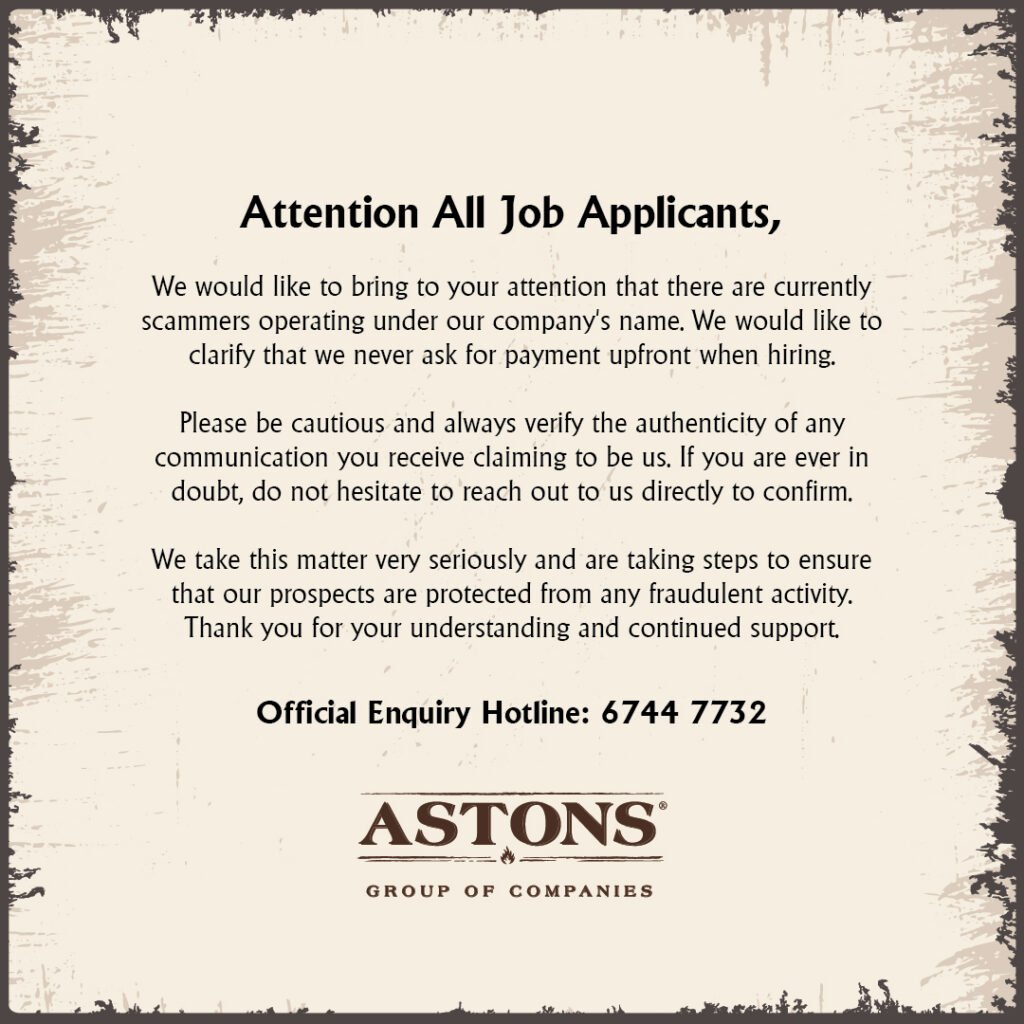 March to April 2023
Fiery Chicken Combo at only $15.9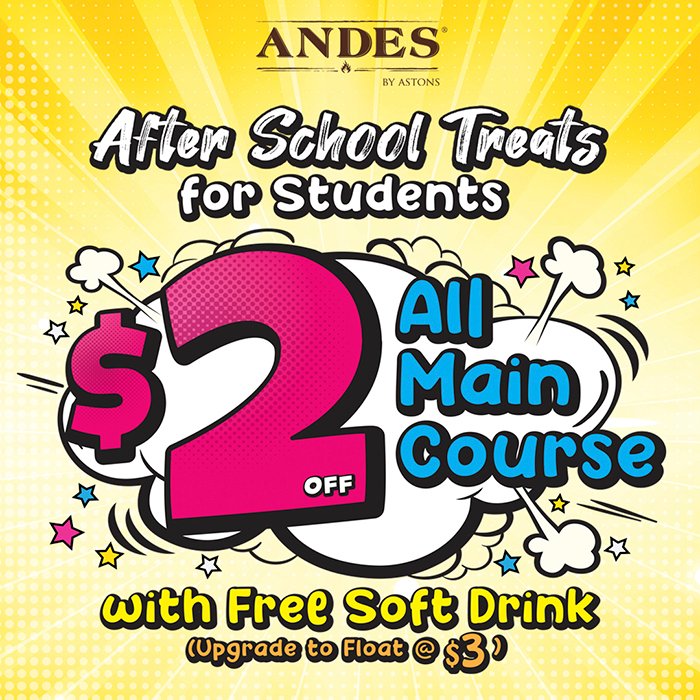 Ongoing Student Deal
$2 Off all main course with free soft drink
Contact Us
Any questions? We'd love to hear from you!
ASTON FOOD & BEVERAGE SPECIALITIES PTE LTD (HEAD OFFICE)
22 Senoko Crescent, Singapore 758275
Tel: 6744 7732
Fax: 6748 2052
Email: enquiries@astons.com.sg